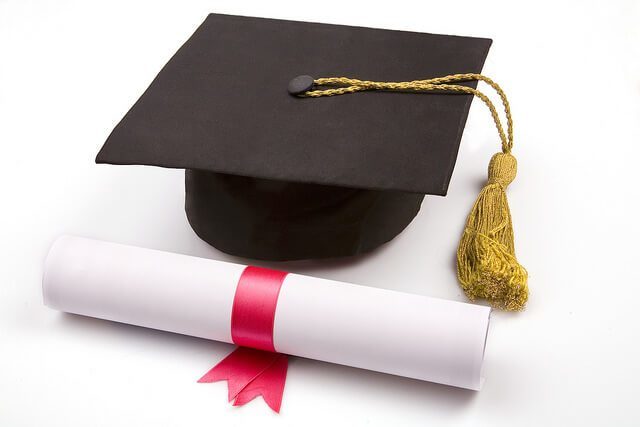 Yesterday I sat on a hiring committee for a high quality preschool that was looking for a new lead teacher. There were 3 applicants. Two of them had an Associate's degree in early childhood education with three years classroom experience. The third candidate had a Bachelor's degree in early childhood education with 6 years of direct classroom experience and 8 years experience as a manager of our local Head Start Program. On paper, the third candidate was the most qualified and should have had the best chance at landing the job, and yet she didn't. In fact, she was our third choice. Why? Here are my observations.
The interview process consisted of 13 interview questions, followed by 2 scenario type questions. They were given a scenario that involved a child with challenging behavior in the classroom, and a scenario involving a parent who has come to them with concerns about an assistant teacher. The interviewees were given the scenarios and asked how they would respond. Following the scenario questions, the candidates were asked to present a lesson that is appropriate for the age group they were applying for. There were no specific guidelines to follow for the presentation, as we wanted to see what each person would bring to the table. Each candidate also met with the Vice President of the college (it was a lab preschool for the community college), who gave feedback to the committee.
The interview portion brought about some interesting differences in candidates. The first teacher, who had just finished her Associate's degree in May had some troubles answering questions about the various agencies that assess the program (NAEYC, QRIS, and TACSEI). However, she showed great passion for the field of early childhood education and had great responses to questions regarding leadership. You could feel her enthusiasm and passion for educating children. She was honest about her areas of weaknesses and showed how she has been actively working on them for the last 3 years. Her presentation blew everyone away! She brought her own flannel board and presented a story that was engaging, well prepared, and hit on many different cognitive areas. She included a complete lesson plan (a copy for each committee member) and showed the activities and transitions she would have incorporated throughout the day. She also brought a binder that included a complete literacy unit that included lesson plans, activities, and transition activities for an entire week). It was obvious to everyone on the panel that she wanted the position and worked very hard on being prepared for the interview.
The second candidate, who also had her Associate's degree was very nervous and unfortunately couldn't answer many of the interview questions. However, she showed passion for the field and was very personable. She showed ingenuity in her presentation skills. She also chose to present a flannel story for the presentation portion of the interview. She did not have her own flannel board so she made one herself at home using felt, wood, and styrofoam. She did a great job presenting her flannel story to the committee and I was impressed that she made all of the flannel pieces herself along with the flannel board.
The third candidate, who had the most education and the most experience, did well with the interview questions. She answered all of them to satisfaction and her experience and education were obvious in her answers. However, she seemed to lack passion and enthusiasm. It just felt flat. The presentation is what really broke it for her. She also brought a flannel story but did not bring a flannel board so she wasn't able to present it properly. She had about twelve gallon size Ziplock bags full of materials and supplies that she dumped all over the table. When presenting the story she would have to dig through the pile to find the piece she was looking for which caused the story to feel very stilted and not engaging. To say the least, it was a disappointing presentation and it felt like it was put together at the very last minute.
After the interviews and their meetings with the Vice President, we all agreed on the first candidate. For me, as the future coach of this new teacher, my preference is to work with someone who is passionate about the field, is eager to learn, and open to feedback and new ideas. As a person who has spent half of their adult life in pursuit of higher education, I very much value education and experience. This interview process was a great reminder for me to look beyond the degrees and look for traits that aren't as visible on a resume, such as passion, positivity, leadership, teamwork, and enthusiasm.
What characteristics do you most value in a teacher? I would love to hear your thoughts!